Join us on our mission to
clean up off-grid power
Something meaningful
It's your chance to do the kind of work that adds up to something meaningful, the opportunity to challenge yourself and learn new skills, in a business that is developing technology that will change the world for good.
Be part of AFC Energy and be part of the hydrogen revolution. There's a bright future for hydrogen. And we're looking for talented people to join us to create this future the world needs.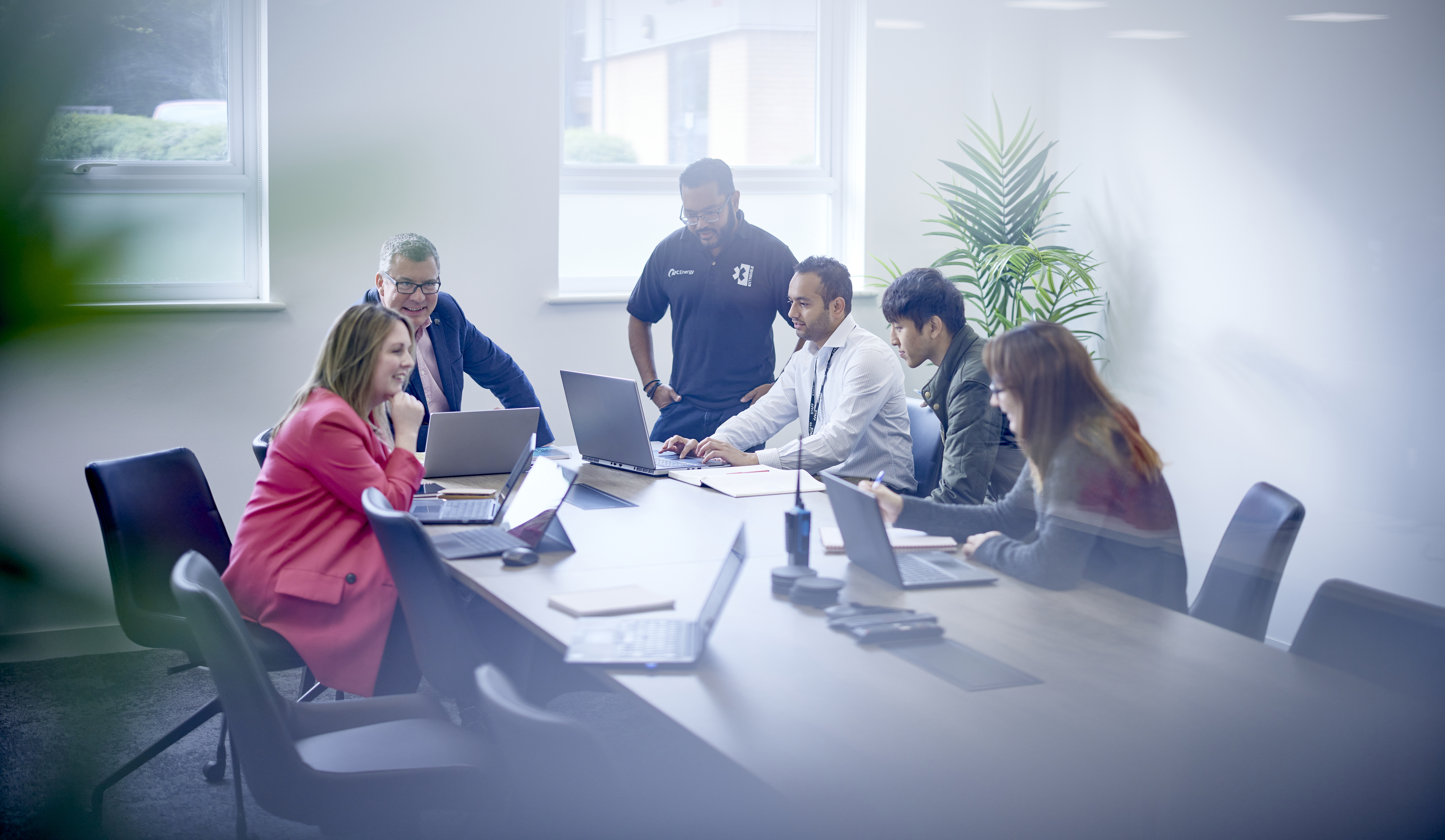 Join our growing team
We're a 100-strong team and growing, with a shared passion to create a sustainable future, and a shared belief in hydrogen. We're a leader in fuel cell technology, having spent over a decade developing and refining it. Our technology is now ready to go to market, so we're ramping up production and working with sectors around the world to help decarbonise their off-grid operations.
Pioneering spirit
We're based at Dunsfold Aerodrome in Surrey in newly refurbished offices, historically home to pioneering organisations including British Aerospace. A perfect location for our base that includes offices, research, testing and manufacturing centres.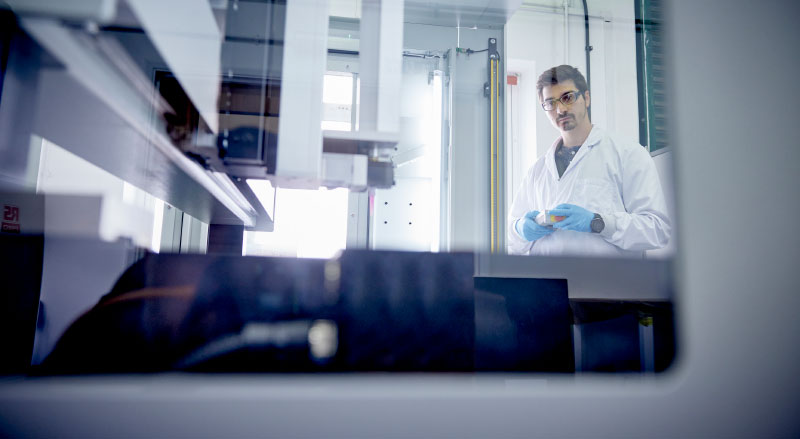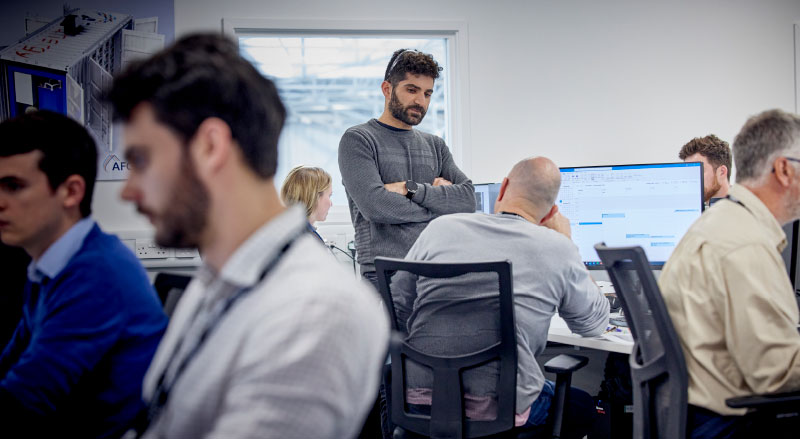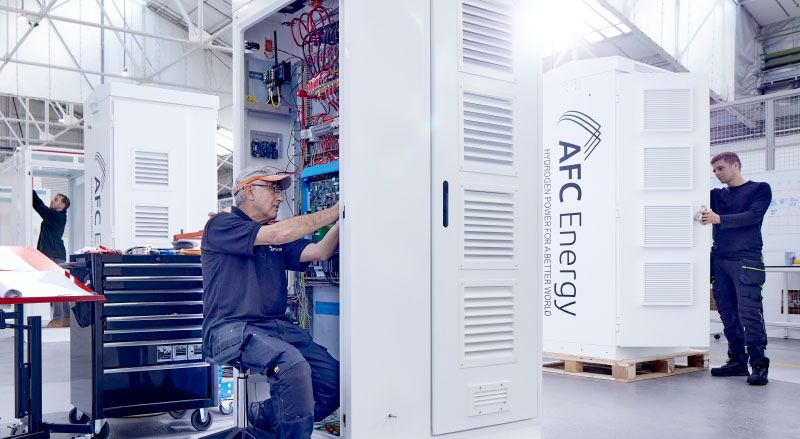 "I joined as a graduate research scientist, and learnt loads since. I am now completing a PhD alongside my work. I enjoy being part of a growing team working towards a greener future."
"I enjoy being part of an cutting edge and forward thinking organisation. The projects are truly innovative, supported by teams whose members are supportive, passionate about the tech and focused on delivering. I'm excited to be part of AFC Energy's push for the future of green, sustainable energy."
"I joined AFC Energy wanting a new challenge whilst staying within the green energy/power sector. It's a dynamic and ambitious company with a really friendly, team-oriented culture."
"The range of projects and start-up atmosphere means every day is different. The people provide a constant supply of professional excellence alongside a few laughs. I'd recommend AFC Energy to anyone passionate about decarbonisation, pioneering tech, and professional growth."
Get in touch
So, if you share our purpose and have the skills please take a look at our current vacancies.
From there you can follow the application process.