First 'flex fuel' field trial with ACCIONA
This innovative trial showcases the potential of producing on-site clean power from methanol. Our H-Power Tower fuel cells ran from hydrogen that has been created from methanol by our Fuel Tower.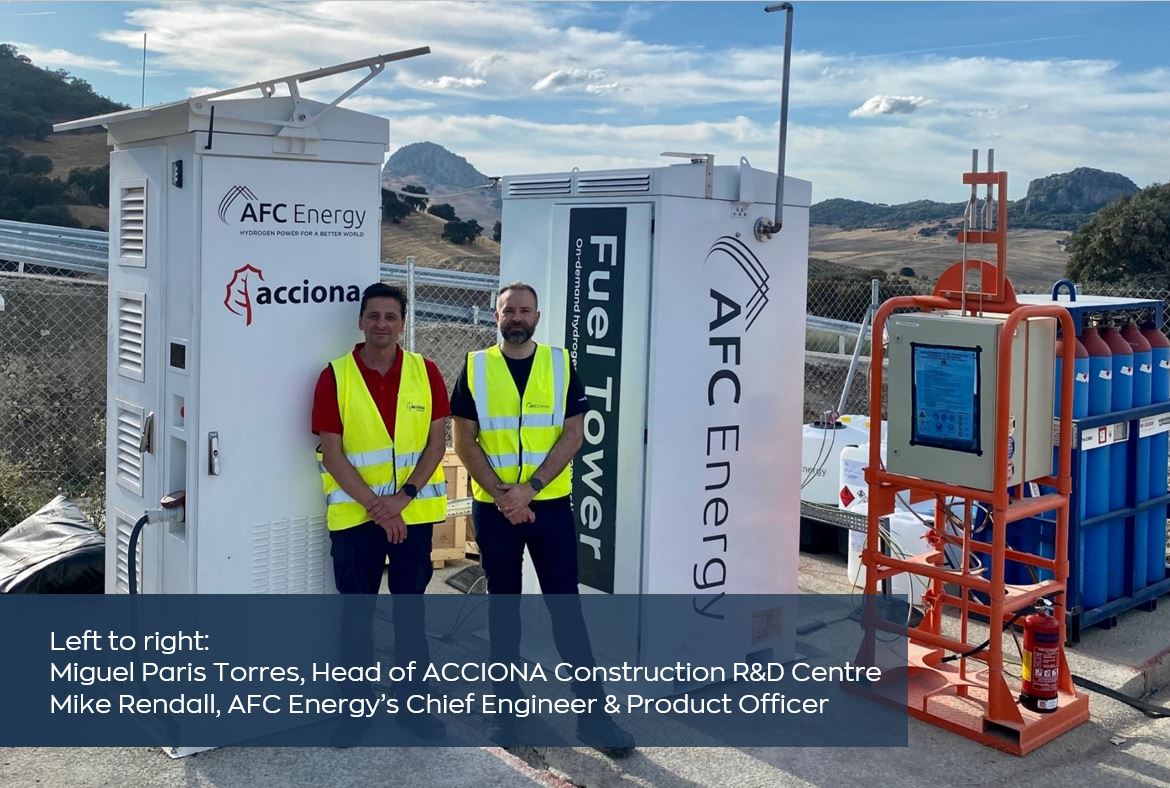 Pioneering our 'flex fuel' approach
It's the first time we have trialled our methanol Fuel Tower in field. It is also the first time we've connected it to our H-Power Tower in field, although we've had the system successfully operating for over 100 continuous hours in our UK technology centre before shipping to Spain.
We and ACCIONA are pleased with the results, and believe the trial is an important step forward in demonstrating to construction and temporary power sectors around the world what's possible for the future. Our 'flex fuel' approach will meet the industry need for low cost on-site hydrogen production from carrier fuels. It opens up potential for many off-grid locations where hydrogen is uneconomic to transport or store.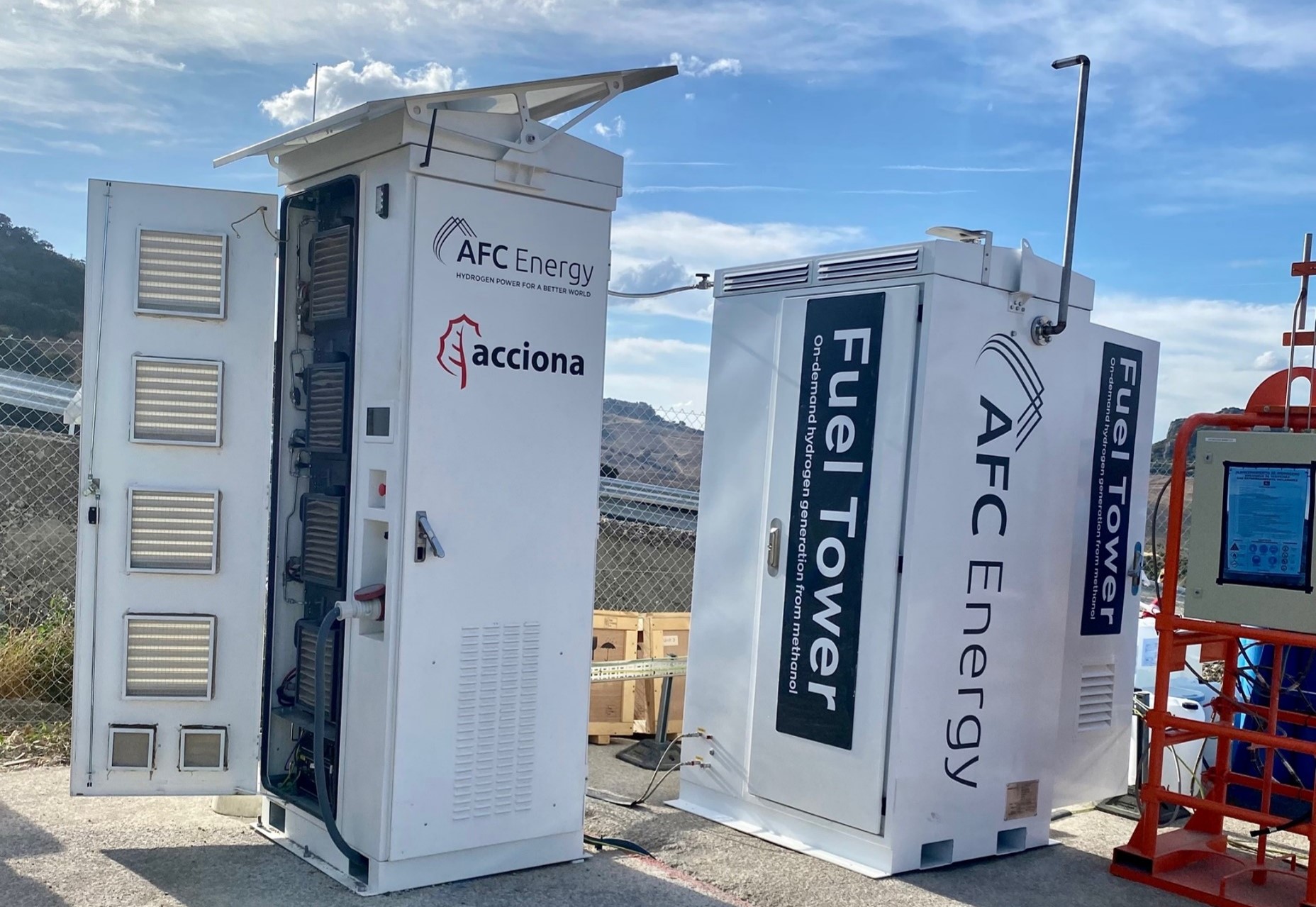 Innovations to reduce emissions
Hydrogen based power offers an effective solution to reducing emissions for the construction industry today. Our Fuel Tower takes this to the next level. It's a milestone in our 'flex fuel' strategy.
The end-to-end process is made carbon neutral because green methanol was used, meaning there are no additional emissions of carbon dioxide.
Our methanol Fuel Tower consists of a methanol handling system, fuel reformation and purification technologies, and control and safety electronics.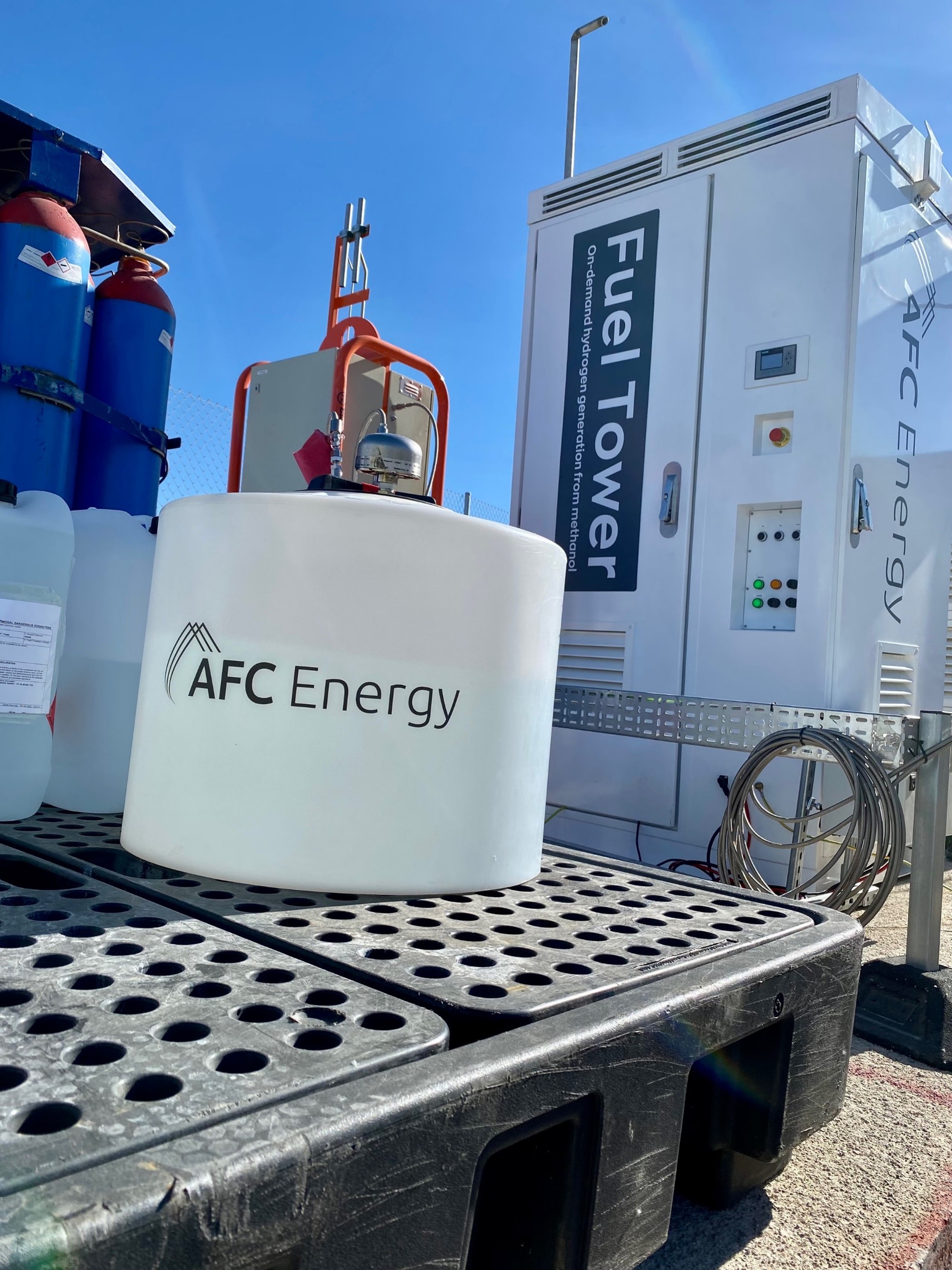 Testimonial
"ACCIONA aims to be at the forefront of the construction industry's transition to a net zero future. As part of these efforts to decarbonize our business activities, we have been running a long-term field trials of an AFC Energy hydrogen H-Power Tower fuel cell in one of our construction sites in Spain. One of the challenges for the construction industry is the transportation to and storage of hydrogen on site. The methanol Fuel Tower will help enable us to overcome those challenges and fully utilise the potential for this technology across all of our construction sites."
Testimonial
"Today's announcement is an important step forward in the design and delivery of AFC Energy's 'flex fuel' approach to hydrogen power generation. There are many remote locations where economic supply of hydrogen fuel is not possible and where hydrogen carrier fuels such as ammonia and methanol will play an important role to support the decarbonisation of industry. We have already seen methanol and ammonia highlighted as key fuels to reduce reliance on fossil fuels in the maritime sector, and with this week's field trial of the methanol Fuel Tower with ACCIONA in Spain, we can see further opportunities for future deployment of systems across the construction and temporary power sectors."