H-Power Tower deployments with Colas Rail
Rail construction specialists Colas Rail deploys two H-Power Towers for a new train signalling project in Gloucester for Network Rail.
In the first double deployment of its type, the H-Power Towers are doubling the available clean hydrogen power on site, demonstrating the scalable application of our fuel cell power generators.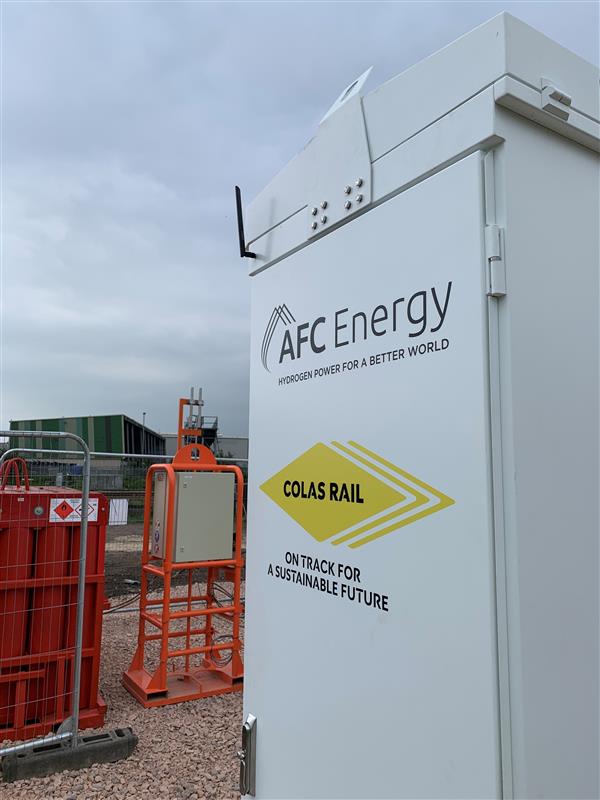 Supporting the decarbonisation of the rail industry
Our H-Power fuel cell generated zero emission energy to power onsite welfare cabins, replacing the use of diesel generation. 
This is supporting the rail industry's transition away from diesel generators and towards a more sustainable future.  It is also part of Colas Rail's commitment to reach net zero by 2050.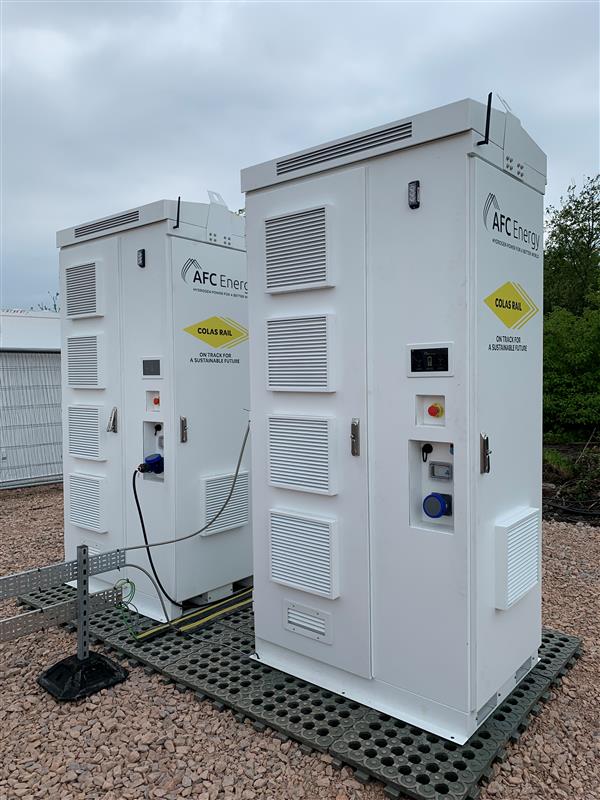 Testimonial
"We are pleased to be working with AFC Energy to support our carbon reduction commitments. The use of their H-Power Towers on our site in Gloucester is generating clean off-grid power, as we make bigger steps to completely removing fossil fuels from all of our site setups by 2025."