AFC Energy team up with
Keltbray in a UK first
The innovative project showcases how hydrogen fuel cell technology can decarbonise off-grid temporary power for construction. It's one of the first uses of its type in the UK.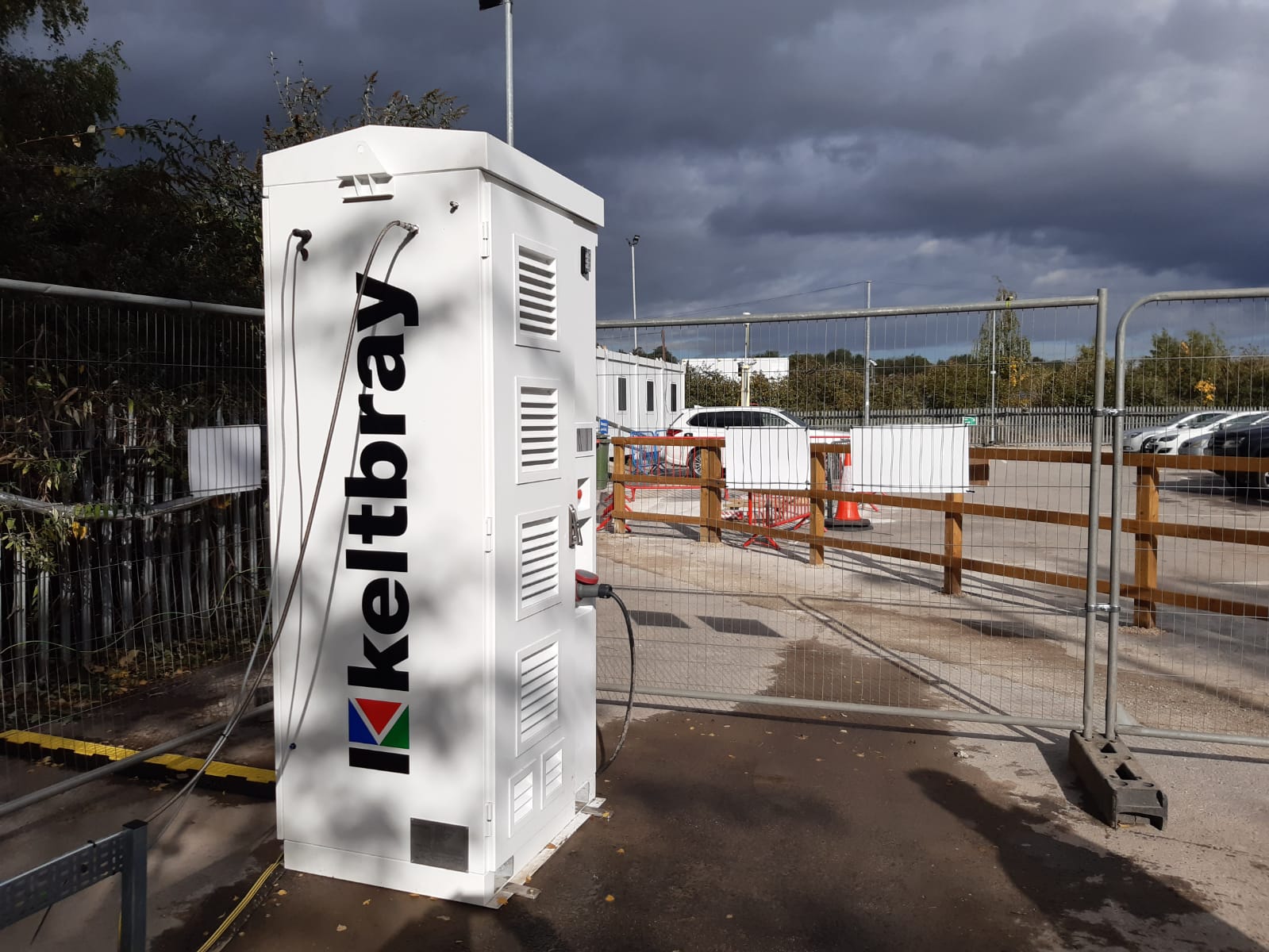 Sustainable construction in action
Our fuel cell is providing clean power for the M621 UK construction project in Leeds. The power is used to charge the on-site electric vehicles. The project is in partnership with National Highways, that welcomes innovations such as this to support their goal to reach zero emissions by 2040. Under this commercial collaboration, we are sourcing and supplying the hydrogen and leasing our H-Power Tower, the S series hydrogen fuel cell generator system.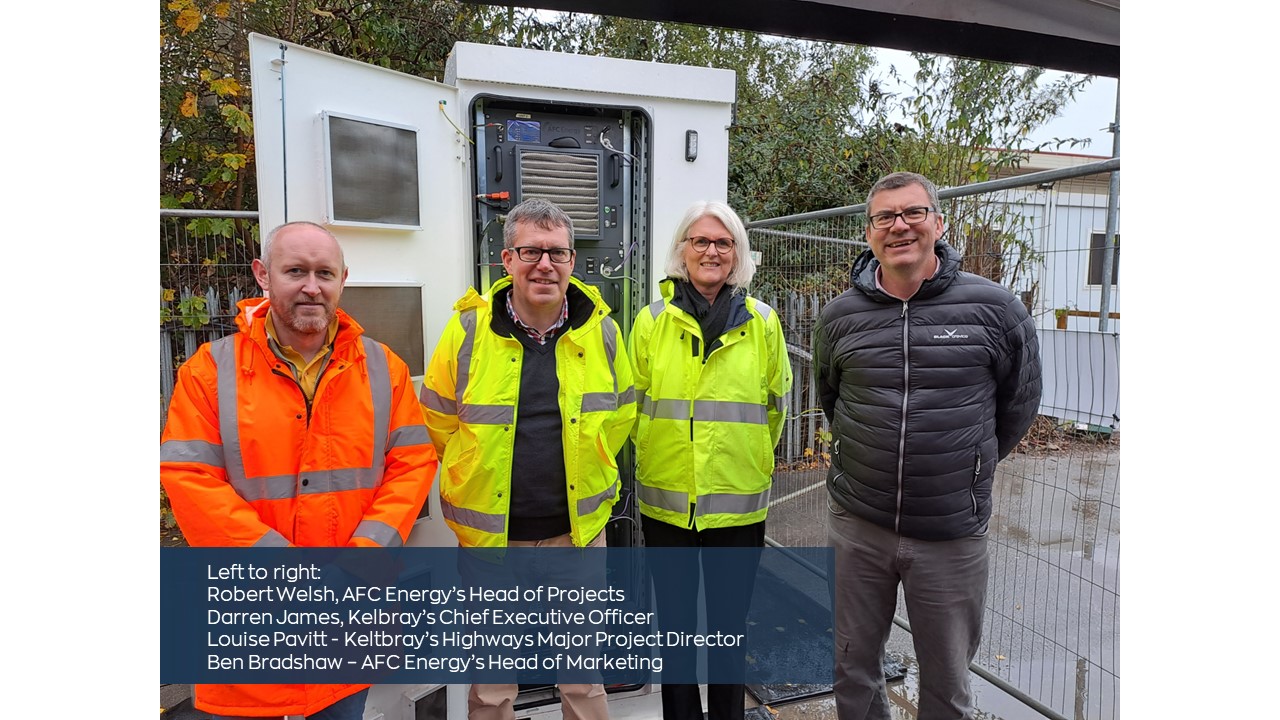 Forward thinking
This project demonstrates how temporary power for off-grid construction sites can switch to non-polluting forms of on-site power generation. It also provides valuable learning for us, Keltbray, National Highways and the construction industry as a whole. We share Keltray's ambition to decarbonise off-grid temporary power.
Reducing emissions
Hydrogen based power offers an effective solution to reducing emissions for the construction industry today. Reductions in emissions improves the health and wellbeing of workers on-site and local communities, as well as reducing our impact on climate change. It's key step on the journey to net zero.
Testimonial
"We're proud to be teaming up with AFC Energy to showcase how hydrogen fuel cell technology will decarbonise off-grid temporary power for construction. This forward-thinking initiative is teaching us the lessons for what future power generation with zero local emissions looks like. We're excited to monitor its progress over the next few weeks and share our findings with the industry."
Testimonial
"National Highways is committed to aiming for net zero maintenance and construction emissions by 2040. We welcome innovations such as this hydrogen fuel technology, which support our ambitious program. The installation of these systems on sites like the M621 allows us to work with our supply chain partners to carry out real-world testing, refining performance and outputs, to determine the viability of such cleaner energy alternatives for use in construction in the UK."