H-Power Tower deployment with Taylor Woodrow part of VINCI group
Taylor Woodrow deploys our H-Power Tower on their construction site in Marston Vale, Bedford UK.
The construction project, developed with joint venture and power experts Omexon, was for National Grid.  Both Taylor Woodrow and Omexon are part of VINCI, the largest construction company in the world.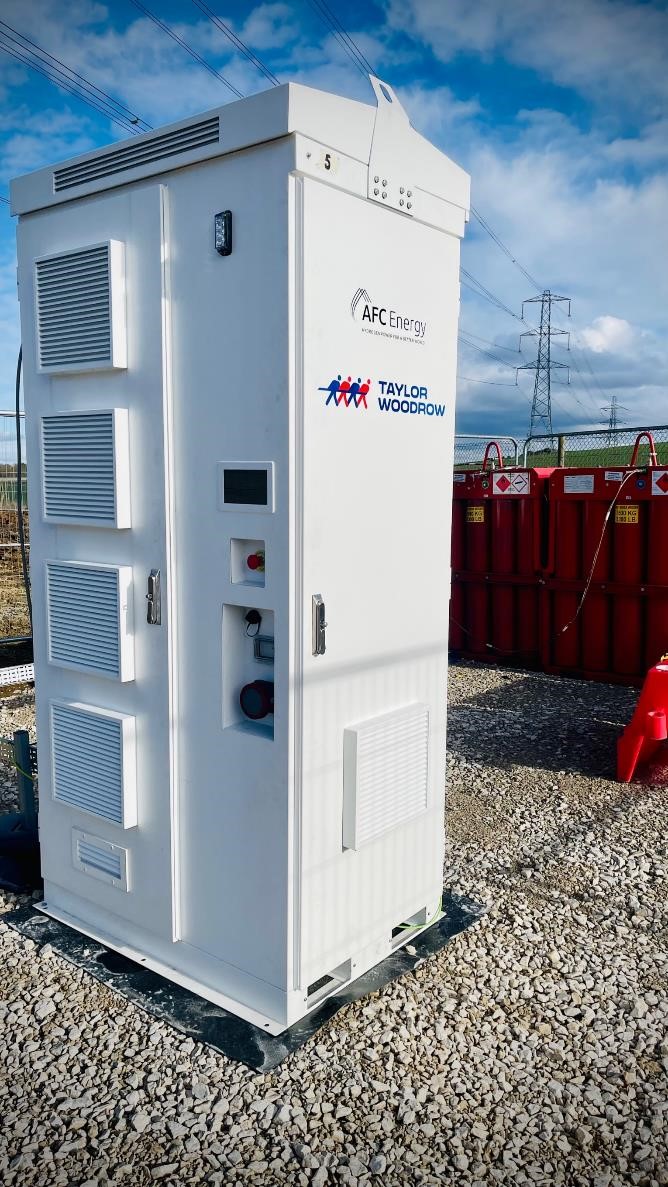 Sustainable construction in action
Our H-Power hydrogen fuel cell generated zero emission energy to power onsite welfare cabins, replacing the use of diesel generation. 
Our hydrogen fuel cell power generator added to the decarbonisation of the site, with solar, wind and battery storage also operating.  Ensuring the off-grid site had zero emissions power whatever the whether.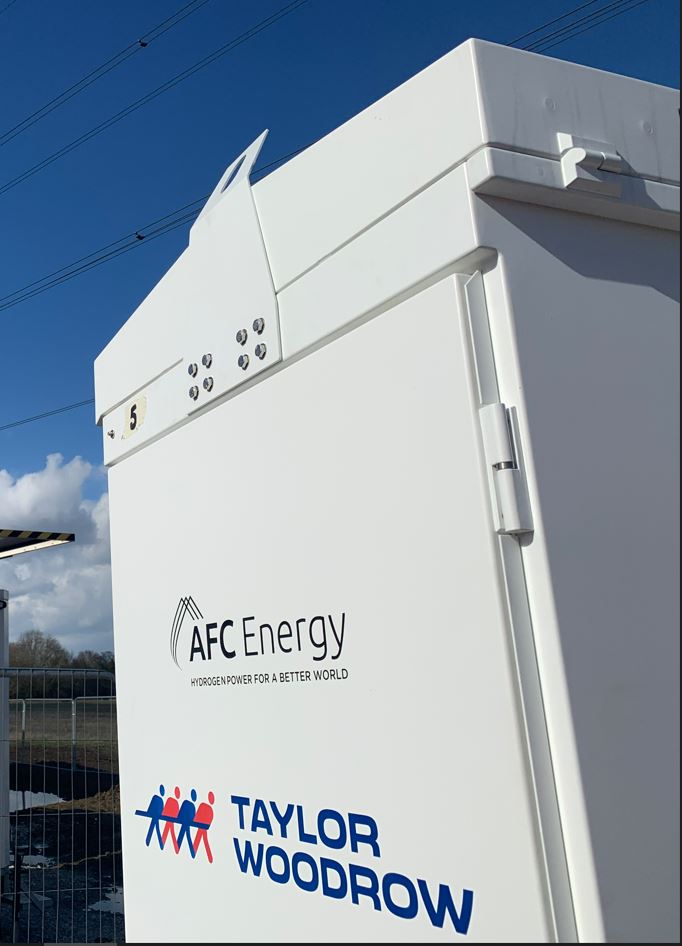 Reducing emissions
The deployment will support VINCI Groups goal to deliver a 30% reduction in carbon emissions by 2027. By replacing the onsite diesel generator the project prevented emissions of climate changing carbon dioxide and air polluting nitrogen oxides.
Testimonial
"We are pleased to be working with AFC Energy to use hydrogen fuel cells to replace diesel generation onsite. It is part of our commitment to supporting VINCI's sustainability targets. "