Hydrogen power for the world's first airport designed for autonomous delivery drones
AFC Energy's hydrogen fuel cell powers electric vehicles for Urban-Air Port.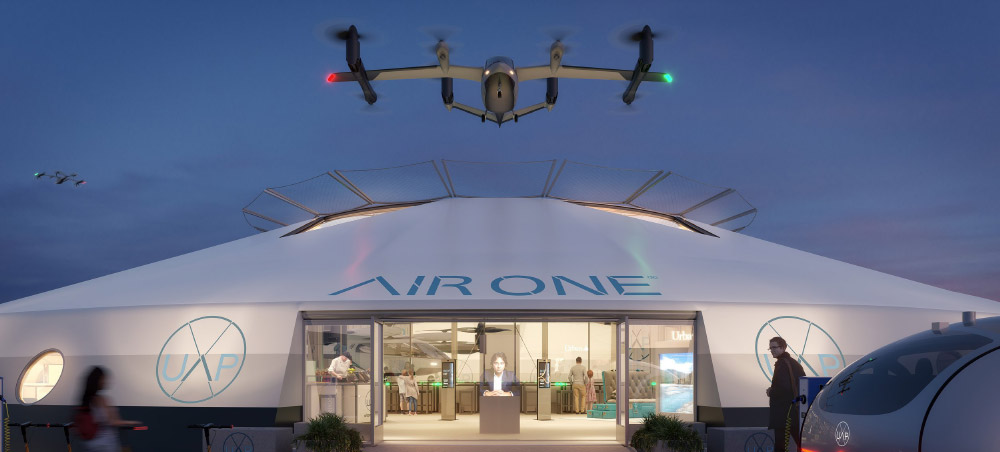 Transport and power for the future
Urban-Air Port's aim is to create a zero emission mobility ecosystem that will cut congestion and air pollution from passenger and cargo transport. It has plans to deliver over 200 'vertiports' across the world in the next five years, supporting electric Vertical Take-Off and Landing (eVTOL) vehicles.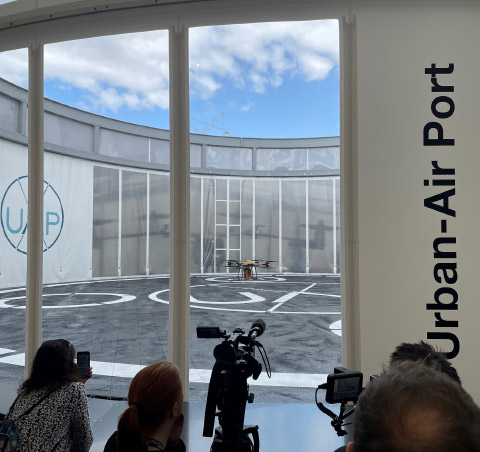 Proud partners

We're proud to be partnering with them to provide clean off-grid power from hydrogen, in the world's first vertiport called Air One, in Coventry. In addition to exhibiting our hydrogen fuel cells charging the Air One electric vehicle service fleet, we also showcased our, recently launched, power tower electric vehicle charging system.
Testimonial
"AFC Energy is creating the zero-emission off-grid power solutions of the future, their vision and execution in this field is unmatched, making them a perfect partner for Urban-Air Port. We're proud to have AFC Energy alongside us providing clean green off-grid power at our Air One demonstration of the world's first operational vertiport"