10kW "Power Tower" System Launch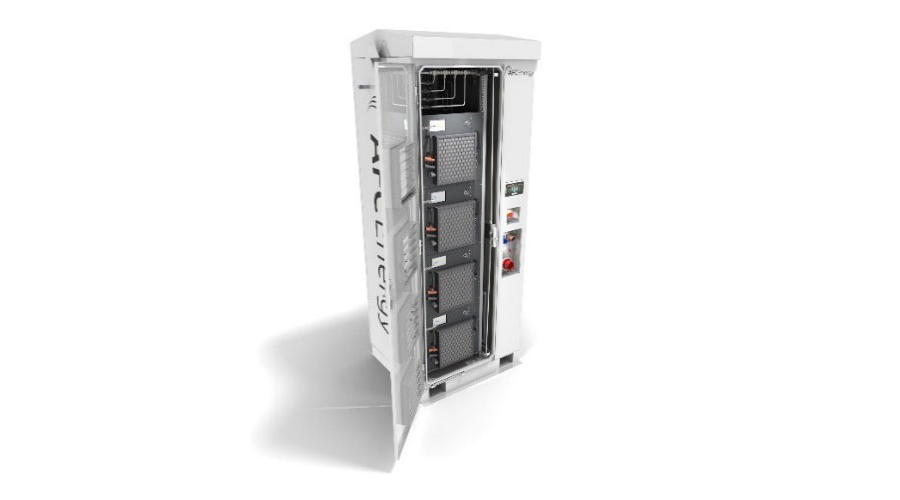 Highlights
AFC Energy launches the Power Tower, an energy dense, highly efficient off-grid power solution designed to displace fossil fueled generators.

The Power Tower is a stationary 10kW power generator system designed for construction and temporary power applications.

Comprised of four AFC Energy "S" series air cooled fuel cell stacks with integrated battery storage
Power Towers to be deployed to both ACCIONA and Keltbray for operation by the middle of this year.
Fuel flex capability across both Hydrogen and Methanol fuels (when integrated with a methanol reformer).
High fuel efficiency unit built on the energy dense, solid polymer Hybrid Fuel Cell ("HFC") platform.
Modular system capable of running multiple modules in series.
As temporary power users, like the construction industry, come under increasing pressure to reduce emissions, AFC Energy's new Power Tower product range will accelerate decarbonisation efforts at a time when diesel pricing pressures are beginning the transition towards a level playing field with AFC Energy's fuel cell platforms.
The 10kW Power Tower offers one of the smallest footprints of any comparable air-cooled fuel cell technology operating in the market today and has built in, integrated energy storage able to support customer peak operating loads.
The high efficiency system has been designed for modular deployment and ease of transportation with minimal set up time given the overarching integrated architecture of the platform.
Building on AFC Energy's new HFC "S" Series architecture, the 10kW system is made up of 4 x 2.5kW air cooled fuel cell stacks, configured in series, which could be increased to deliver system scale up.
Initially operating on Hydrogen fuel, the Power Tower will be integrated later this year with a Methanol reformer technology to enable a fuel flex approach to customer's longer term fueling strategy.
With its simplified design / balance of plant and significant reduction in footprint versus the "L" Series platform, the Power Tower can deliver robust performance in harsh outdoor environments and achieve full power within 30 seconds from start-up, offering ease of use to end customers.
The Power Tower design has been configured for high volume manufacturing with AFC Energy already having established a robust supply chain across all components with final assembly taking place inhouse at the Company's Dunsfold Campus.
The first Power Tower will be on display at the Company's upcoming Annual General Meeting on the 7th of April 2022 before release to customer sites.
Adam Bond, Chief Executive Officer at AFC Energy, said: 
"AFC Energy continues to innovate to meet the needs of our customers and partners as we collectively seek to transition towards a more sustainable energy future. The Power Tower offers an energy dense, yet highly efficient off-grid power solution designed to displace fossil fueled generators and demonstrates that AFC Energy is not just a global technology company, but also an innovator in product design and deployment."