AFC Energy hydrogen fuel cell deployed at the global launch of the world's first Urban-Air Port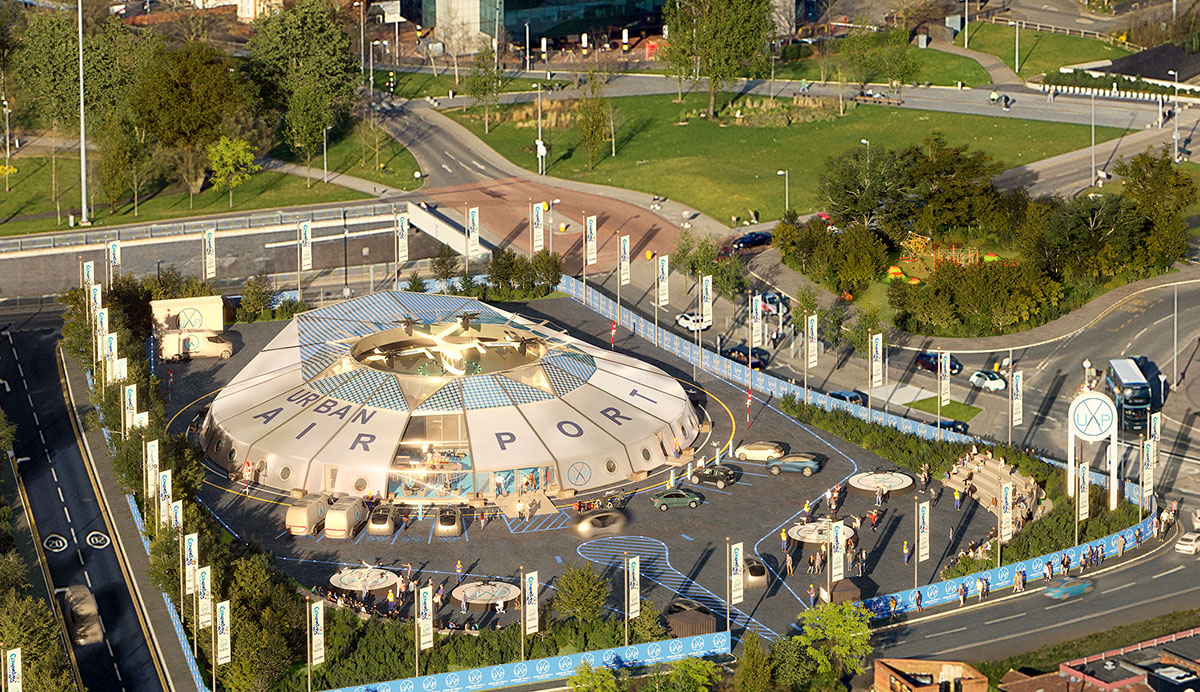 AFC Energy (AIM: AFC), a leading provider of hydrogen power generation technologies, is pleased to announce that one of its hydrogen fuel cells is being showcased at Air One - the world's first fully operational Urban-Air Port, situated in Coventry, which opened last week.
The hydrogen fuel cell being supplied by the Company is being used to charge Air One's fleet of EV service vehicles. This follows the Collaboration Agreement AFC Energy signed with Urban-Air Port Limited in September 2021.
Urban-Air Port is a leading UK designer, developer, manufacturer and operator of innovative ground, air and digital infrastructure for the growing demand in autonomous cargo drones and electric Vertical Take-Off and Landing (eVTOL) passenger vehicles.
Urban-Air Port's "Air-One" site in Coventry is the world's first fully operational hub for eVTOL aircraft – as it demonstrates how sustainable urban air mobility can reduce congestion, cut air pollution and decarbonise transport.
In addition to exhibiting the hydrogen fuel cells charging the Air One EV service vehicles, AFC Energy also showcased its recently launched autonomous 'Power Tower' EV charging system. As outlined in the announcement dated 7 April 2022, the Power Tower is an energy dense, yet highly efficient off-grid power solution designed to help combat the infrastructure challenges facing EV charging. The charging solution can be installed on a temporary or permanent basis and is aimed at helping vehicles where grid connectivity is not viable.
Urban-Air Port and AFC Energy will look to expand their partnership to support a wider integration of sustainable power systems within the Urban-Air Port hub ecosystem in grid absent or constrained environments. In partnership with Supernal, Urban-Air Port plans to develop 200 vertiports worldwide over the next 5 years, adopting sustainable energy solutions.
Adam Bond, Chief Executive Officer of AFC Energy, said:
"AFC Energy is pleased to be partnering with Urban-Air Port in support of its bold vision to decarbonise air and ground based transportation through its modular hub ecosystems in both dense urban and remote locations. This aligns with our commitment to eradicate the use of diesel generation in grid constrained environments, and we look forward to expanding our partnership with Urban-Air Port."
Adrian Zanelli, Chief Executive Officer of Urban-Air Port Ltd, said:
"AFC Energy are creating the zero-emission off-grid power solutions of the future, their vision and execution in this field is unmatched, making them a perfect partner for Urban-Air Port. We're proud to have AFC Energy alongside us providing clean green off-grid power at our Air One demonstration of the world's first operational vertiport."