Extreme E Contract Extension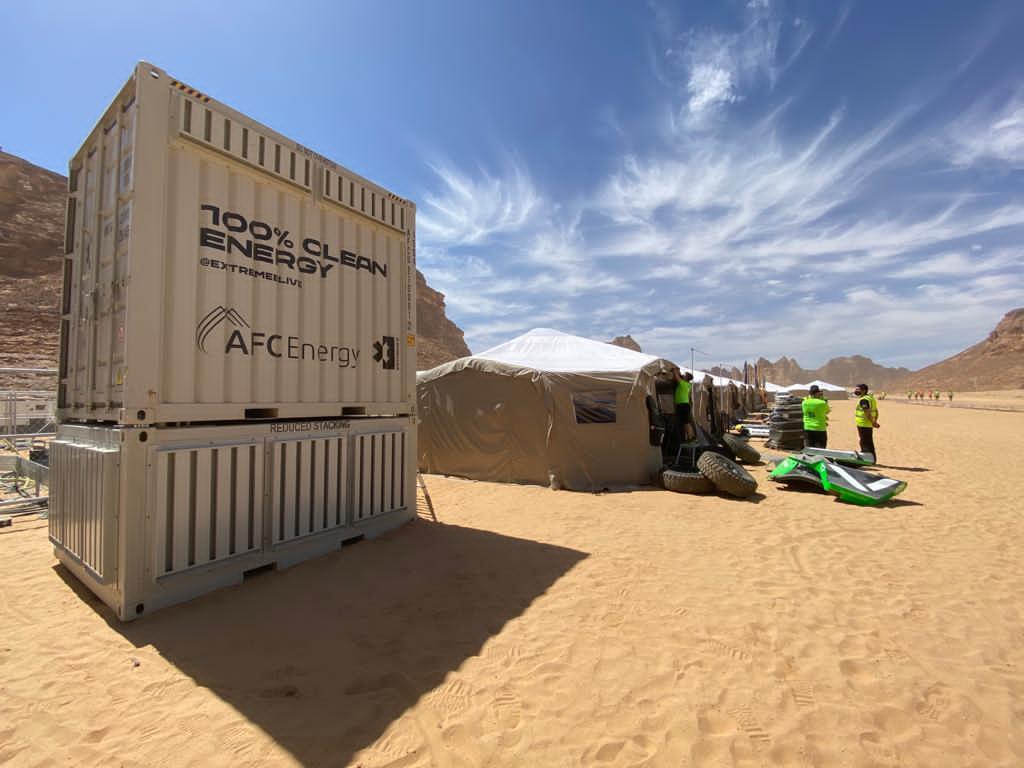 AFC Energy's zero-emission, hydrogen power generator was successfully used at all five races in the inaugural 2021 season to power the ODYSSEY 21 race vehicles in a variety of harsh operating conditions including in Saudi Arabia, Senegal and Greenland.
The new contract, signed yesterday, will see the Company's fuel cell system being leased to Extreme E and used to generate power for all of the race vehicles at each of the five rounds in the 2022 season, which will include races in South America for the first time. The series will also welcome motorsport giants McLaren Racing for 2022, with the first race of the new season taking place in NEOM, Saudi Arabia, later this month.
AFC Energy's involvement in Extreme E continues to provide an important platform to demonstrate the Company's
sustainable clean energy system to global representatives from industry and off-grid power users seeking to address the evolving transition from diesel fuelled power.
Extreme E takes place in off-road locations as part of its mission to drive awareness of climate change issues, such as global warming, melting ice caps, rising sea levels, wildfires and extreme weather, whilst promoting sustainability and the adoption of electric vehicles to help protect the planet.
Adam Bond, CEO of AFC Energy, said:
"We are delighted to be extending our collaboration with Extreme E into 2022. The inaugural race season enabled us to demonstrate the possibilities of AFC Energy's zero-emission power generators while operating in high pressure, high-profile and extreme environments. This world first showed what can already be achieved in moving the world to zero-emission technologies.
"Last year the use of our fuel cell by Extreme E prevented a significant amount of CO2 from being emitted into the atmosphere. In 2022, at each race we expect to provide enough clean energy to power over 1,000 U.K. homes. This contract is just one in a strong pipeline of system sales and lease opportunities which will underpin future revenue growth as we seek to capitalise on our leading position to displace diesel generators within the next decade."
Alejandro Agag, CEO and Founder of Extreme E, said: 
"Working with AFC Energy has enabled Extreme E to be the world's first sporting event to use zero emission power generators. From the outset, our vision of using battery powered race cars could only be truly fulfilled if we could power them in a completely sustainable way. AFC Energy has enabled us to do that, and we are delighted to be using their technology again for the 2022 season.
"We are setting the standard for clean fuel provision in any situation – we have proved it can be done and hope that our example will now be followed by other sporting events."