The fuel of the future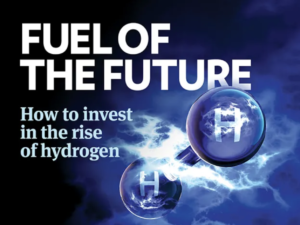 Hydrogen is increasingly seen as the game changer in the transformation of energy from fossil fuels to renewable. In an in-depth cover feature, Investors Chronicle documents how innovations in hydrogen and the companies behind them are driving the future of energy and providing opportunities for smart investors. The article outlines the innovations, progress and achievements of the hydrogen industry with specific reference to AFC Energy and its recent high profile collaborations with Extreme-E and ACCIONA.
Highlighting the falling price of hydrogen as a major contributor to the rise in interest, the article details the activities of companies such as Royal Dutch Shell and BP in driving affordable green hydrogen at an industrial scale and, at the other end of the energy equation, the hydrogen roll-out plans of companies such as Wrightbus, Alstom and Airbus.
Summing up the situation in the article's conclusion, AFC Energy CEO, Adam Bond, states: "I think we've actually hit a sweet spot for the first time in history. And that's what's really driving the hydrogen agenda at the moment."
Read the full article on Investors Chronicle here.